Only $12.99 for Pro Photo Forms Contract Bundle (Save $37)
| Value | Discount | Savings |
| --- | --- | --- |
| $49.99 | 74% | $37 |
203

bought
The deal is closed.
Tipped at 9:06:28 AM with 1 bought
---
The Fine Print
* You will be contacted by Pro Photo Forms within 48 hours of the DEAL CLOSE (on Saturday, May 5th), with the purchased contracts.
* Purchase is non-refundable (digital products).
Highlights
Get all of the contracts we offer, tied together, for one low price. Includes the following:
Boudoir Contract
Senior Contract
Portrait Contract
Sprout Contract
Payment Plan Contract
Product/Print Contract
Client Feedback Form
---
Share:

A Contract Bundle - what could be better?
Not only did we save you time writing one of your contracts, we've saved you 5 times as much, by writing them all. These are ALL of the contracts we offer, tied together, for one low price.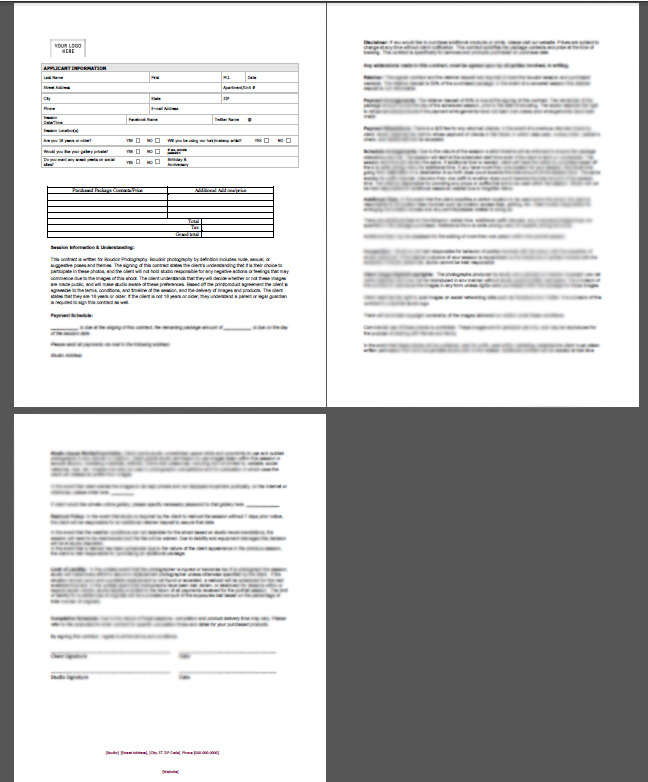 These fully customizable Word documents are similar to each other in this way: the terms and conditions are relatively the same, but the client agreements on each are specifically designed for that single contract.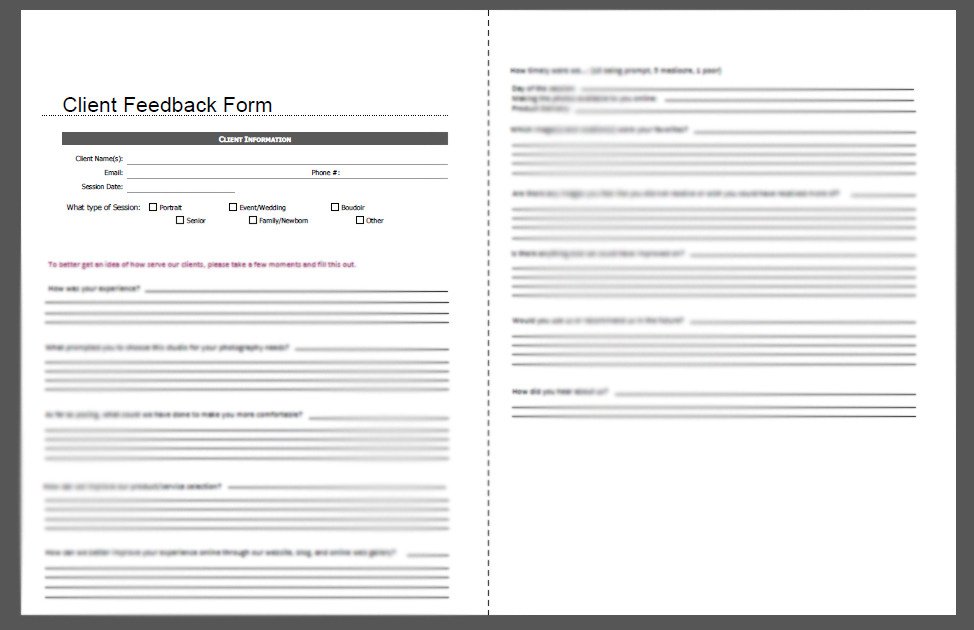 We bundled these together to help you save time and money, to make your experience as stress-free as possible. You will receive this digital download within 48 hours of the deal close, in a direct email to the Paypal account used when ordering.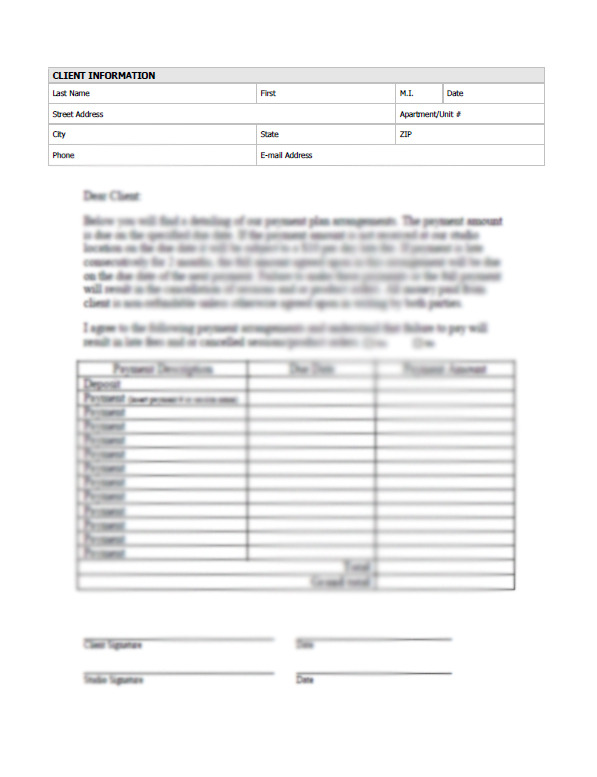 We aren't lawyers, and don't pretend to be. It's always best to get a professional's opinion, as laws vary depending on location, but this is what we use for our clients.
BUNDLE INCLUDES:
Boudoir Contract 
Senior Contract 
Portrait Contract
Sprout Contract 
Payment Plan Contract 
Product/Print Contract 
Client Feedback Form
The Company
Pro Photo Forms
Lebanon, Indiana
United States
website